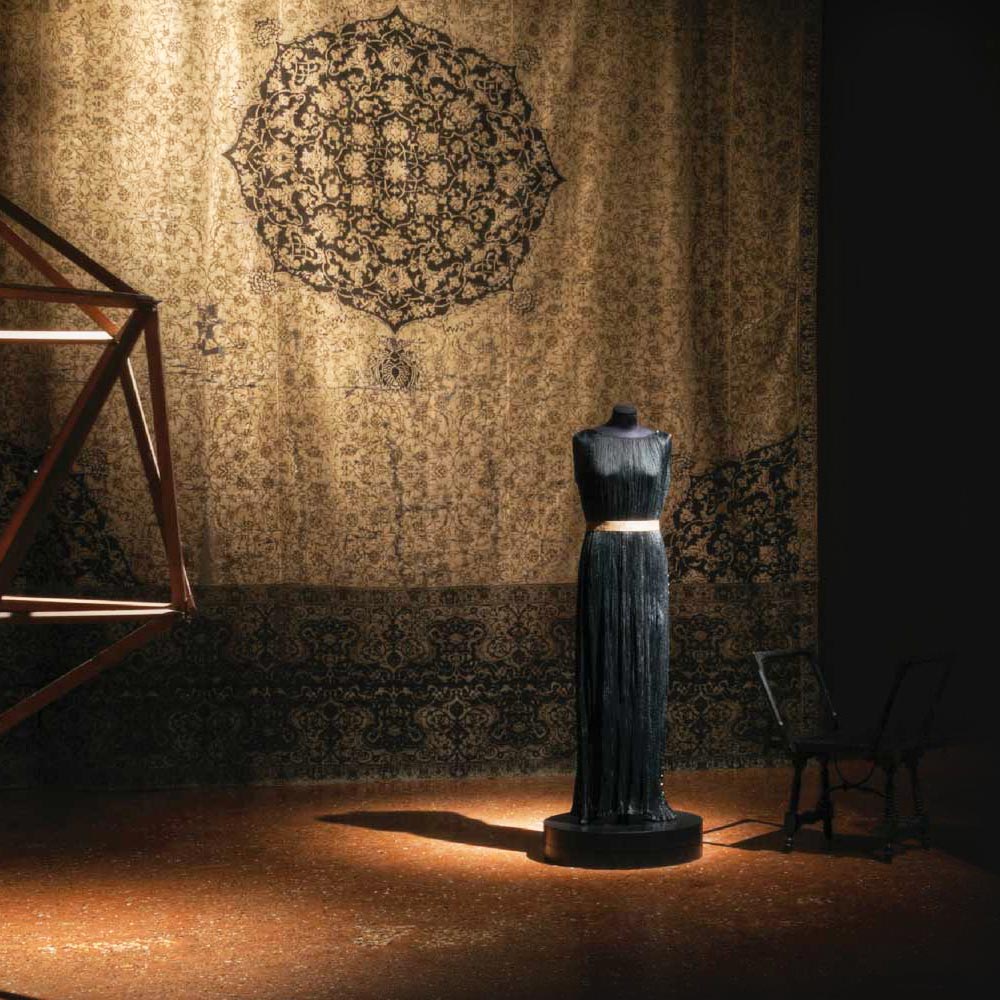 The greatest success of the Fortuny Atelier was the creation of the Delphos gown in 1909, an iconic dress, a landmark in the history of fashion.
Inspired by the Ionic chiton of the Auriga, a Greek sculpture discovered in Delphi in 1896, it stood out for its essential shape, which gently enveloped the woman's body, and consisted of four or five cloths of silk satin or taffeta characterized by a very fine pleating that is still done today through a manual process with which up to four hundred and fifty folds for each cloth can be obtained.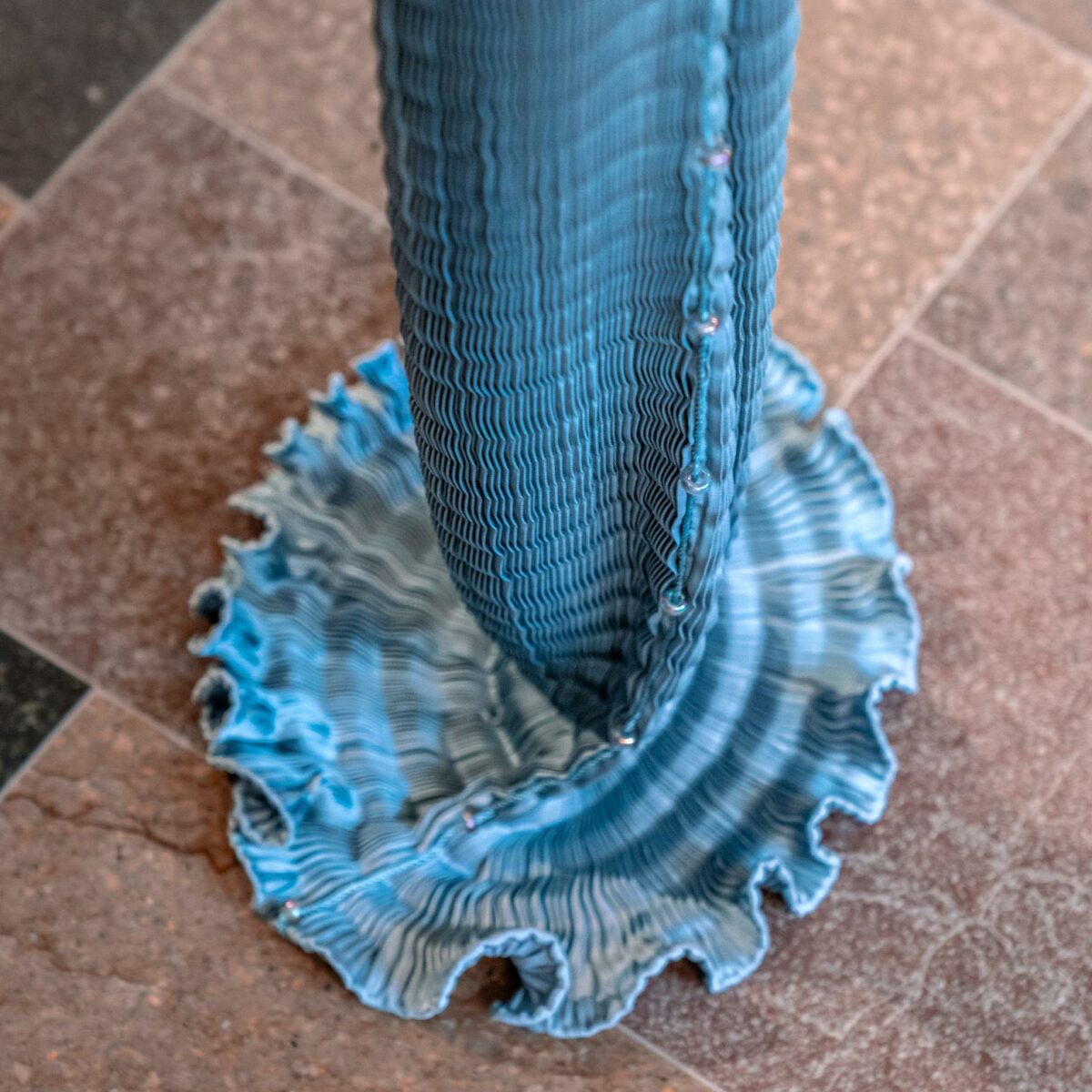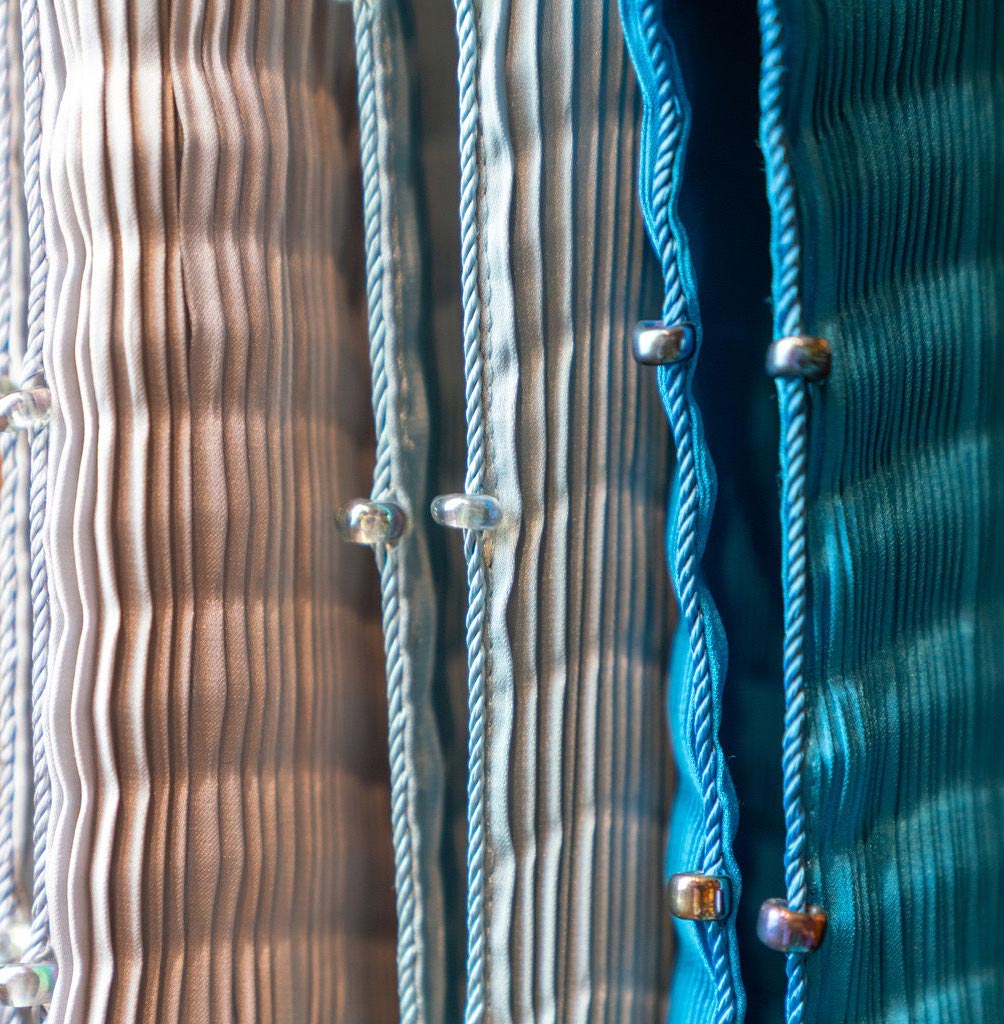 The neckline and sleeves were adjustable by means of a silk drawstring enriched with Murano glass beads. Although Mariano Fortuny is generally considered the designer of the dress, he acknowledged Henriette, his wife and muse, as the true creator of the Delphos gown, with an authentic side note written on the patent.